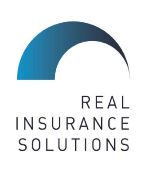 "The insurance broking network is a complex communications system between customers, brokers, broker support team, and insurers. It is essential that we remain in contact with all elements at all times to ensure that we provide an excellent customer service. That is why we can always rely on Factotum to provide us with a quality holiday telephone answering service to ensure that we always remain in contact, with no breaks in the chain. Not only can we keep our existing customers satisfied, but it also gives us the opportunity to know that new prospective customers are dealt with professionally and courteously. We therefore have no hesitation in recommending Factotum's services to all who may need them."
Philip May, Real Insurance Solutions- Cambridge
Dear Jac,
Just a quick note to say thank you so much for the service you and the girls at Factotum provide. I have been stunned at how its changed the way we work and how much more professional our appearance to customers has become. I was always cautious to give me number out to too many people as I knew how much it used to ring and annoyed some customers used to get when I would be on the phone for often over an hour during the day. Not to mention how frustrated I used to get when I could just get on with the task in front of me. That has all changed now. Not only that but with the form you have designed for your office angels to fill in and email me, I have never had such informed messages of customer details before. It sounds obvious but, often when you are on site and a potential new client rings I don't always have pen and paper to hand to take down details and I rarely remember at the end of the day that they have called. With your system I get a form with all there contact details on along with the inquiry emailed to me. I then have all this information on my phone which I can refer back to at any point. The End of Week email reminding me who has called is also very helpful to stop me forgetting. This is a fantastic service and I plan continue using yourselves in the future, as this saves a lot of money on employing a secretary.
Many Thanks again, Ben Creasy- Zion Landscapes, Suffolk